And we thought Christmas only came once a year.
The first full-length trailer for No Time To Die has been released, giving fans a flavour of what to expect from Daniel Craig's final outing as James Bond.
The promo, which launched on Wednesday and can be seen below, shows Rami Malek in character as the latest villain for the first time, as well as a new female agent with a licence to kill.
No Time To Die is set to be released in April, but there have been one or two obstacles along the way – from Daniel Craig's ankle injury to the decision to change director.
Danny Boyle was originally supposed to be at the helm for Bond 25, but he exited the project last August due to "creative differences".
US director Cary Joji Fukunaga stepped in, and there was a race against the clock to keep the film on schedule for its April 2020 release date.
"It has been an incredible honour, but it's also just been really hard," Fukunaga tells BBC News. "This was a very ambitious script for the time we had.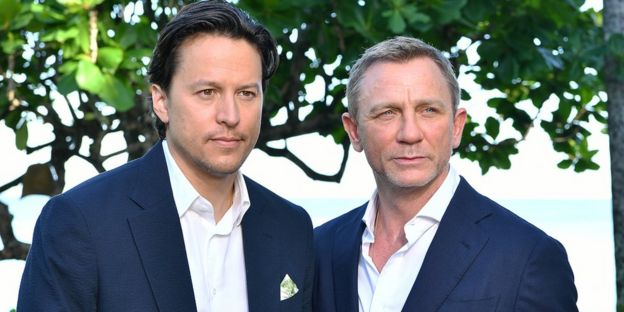 "I got the role in the middle of doing press for Maniac [the Netflix series he directed], so I was doing interviews like this while trying to process the enormous excitement but also responsibility of taking on this project.
"And I was very aware that with Daniel's departure, I had to get a script going and production going in a very short space of time. The lack of time was a sort of impetus for the pressure. It was like a very hot flame under our ass!"
The project had the added complication of having to go back to the drawing board after Boyle's exit.
"I love Danny's films, but on this one we basically had to start from scratch," Fukunaga explains. "It was the desire of the producers that we sort of start anew and figure out a new storyline for this one."
The writing process involved bringing Fleabag creator Phoebe Waller-Bridge on board to help polish the script.