NEW ORLEANS – The city of has launched a forensic investigation into the cyberattack that has crippled the city's digital infrastructure for days.
Officials said the city was confident that it would be able to recover data that was lost after hackers infected roughly 4,000 city computers with ransomware. Though it was unclear when the data would be recoverable as about 50 volunteer state agents and government partners were expected on the ground to begin re-imaging information.
"Our agents are still collecting information and determining the root cause of our attack and whether or not any data has been compromised," said Kim LaGrue, Chief Communication Officer for the city of New Orleans. "From what we know, we are confident that the data we have is recoverable."
Collin Arnold, Director of Homeland Security and Emergency Preparedness for New Orleans said both the and the Secret Service were working with the city in the forensics stage of the investigation. New Orleans' Emergency Operations Center has monitored the cyberattack since the city declared a state of emergency last Friday.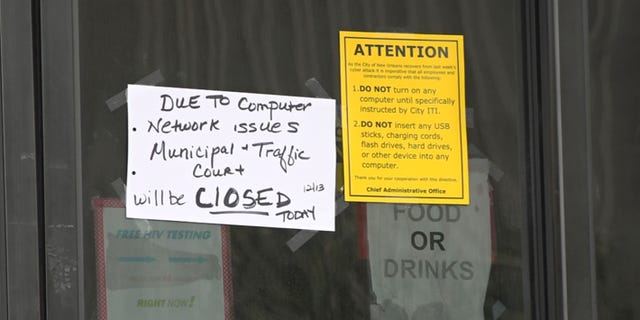 Mayor LaToya Cantrell said the city was considering the security breach as an active attack. Though as of Monday the city said it had not received any demands for a ransom.
"This security breach is one of public safety and we are taking just as that—very serious," said Cantrell. "This is not only the new normal, but it is a priority for the administration to invest in our infrastructure. That includes cybersecurity."
Cantrell confirmed the city had purchased cybersecurity insurance at the back end of 2018. The insurance is expected to cover nearly $1,000,000 in costs the city has incurred since the onset of the attack. Though it does not cover the costs of paying a ransom.
As citizens and attorneys showed up to municipal and traffic courts the doors were closed with a bright orange letter on them warning people that the courts were non-operational due to "computer network issues." The idea of their personal information possibly being lost in cyberspace crossed some of their minds.
"This interferes with due process and the handling of the judicial system. Things that may be good for your client might get lost," said defense attorney, Michael Idoyaga. "You think that maybe it'll be a couple of computers here and there, but a large, widescale thing like this is pretty scary."